Vision & Planning
I was given the opportunity to lead Frontline's design system initiative. For this project, my role consisted primarily of vision-casting, project planning, and UI design of the Lunchbox site. I worked closely with representitives from UX, Marketing, Development, and Product management to establish project goals and set release targets.
Design & Development
I was the primary UI designer on the site, with a lot of input from User Experience and Marketing team members. I've got to give credit to Tory Martin. He did the vast majority of architecture and development for the site.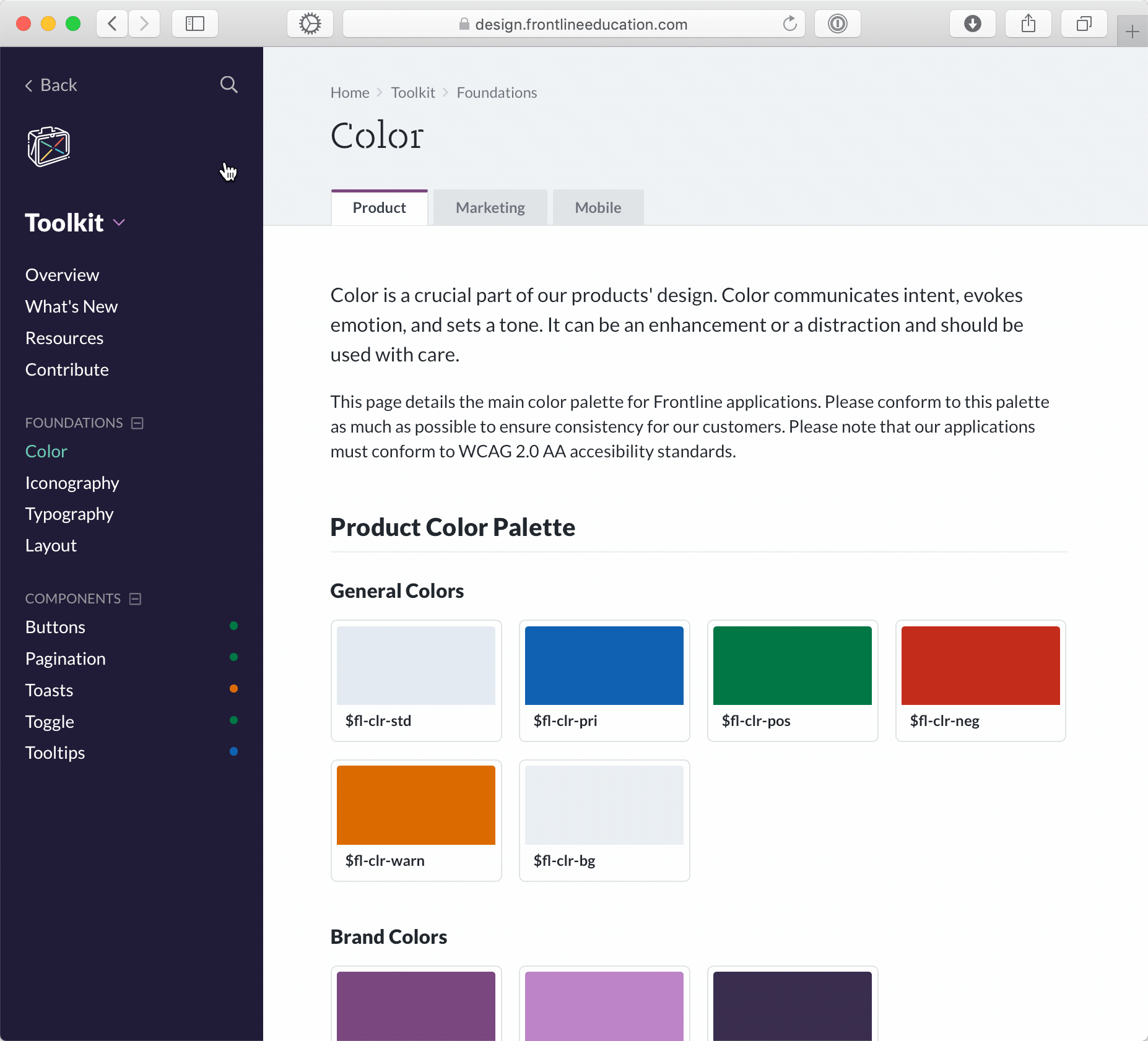 Ready for more? Check out more of my work here.