Once we had a vision in place and clear goals, work began. My first step was to collect competitive research and inspiration. I spent many hours creating accounts in project management software and analyzing (and capturing) how each tool handle record details.
Early Iteration
This project required many low-fidelity wireframes. One major reason for this was that we were exploring some major structural changes to the record detail interface. One of these major decisions was whether to keep the "everyone on one screen" approach that the detail pages had always used or to use a more modular tabbed approach, breaking record details into logical groupings. We knew that introducing tabs would be met with a lot of hesitancy, but we felt that it was necessary to improve performance and reduce cognitive load. Once we decided that tabs were the way forward, things really kicked into gear.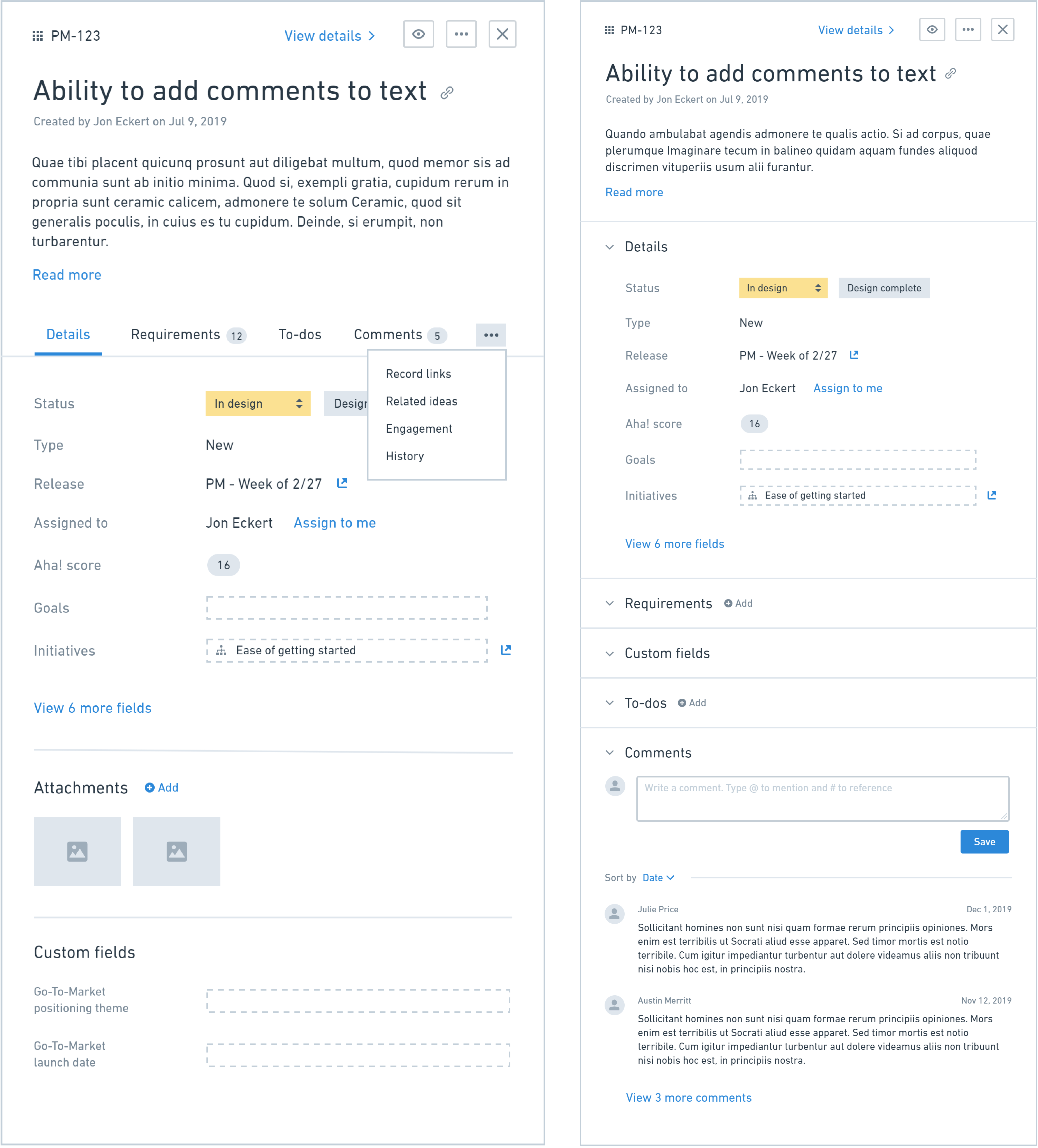 A wireframe comparison between tabbed and collapsable sections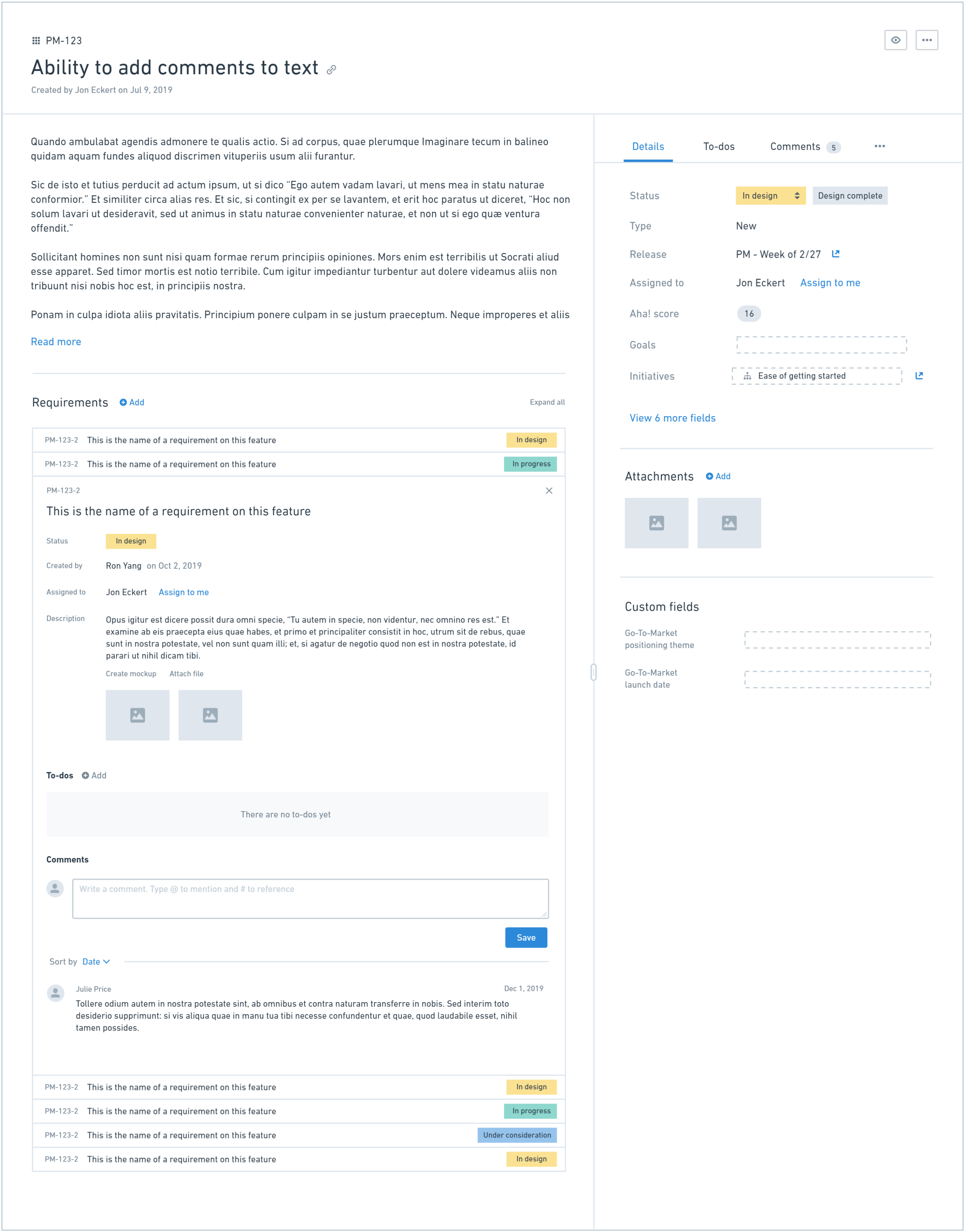 A wireframe of the full-screen "details view" in the new layout
High Fidelity
Once we knew the general layout, it was time to work out the details of the UI. This was particularly challenging because we knew we wanted to improve the look and feel of the record details pages to give it a more modern feel and make it simpler, but we also needed to work within the confines of the existing design language since record details can be viewed anywhere in the application.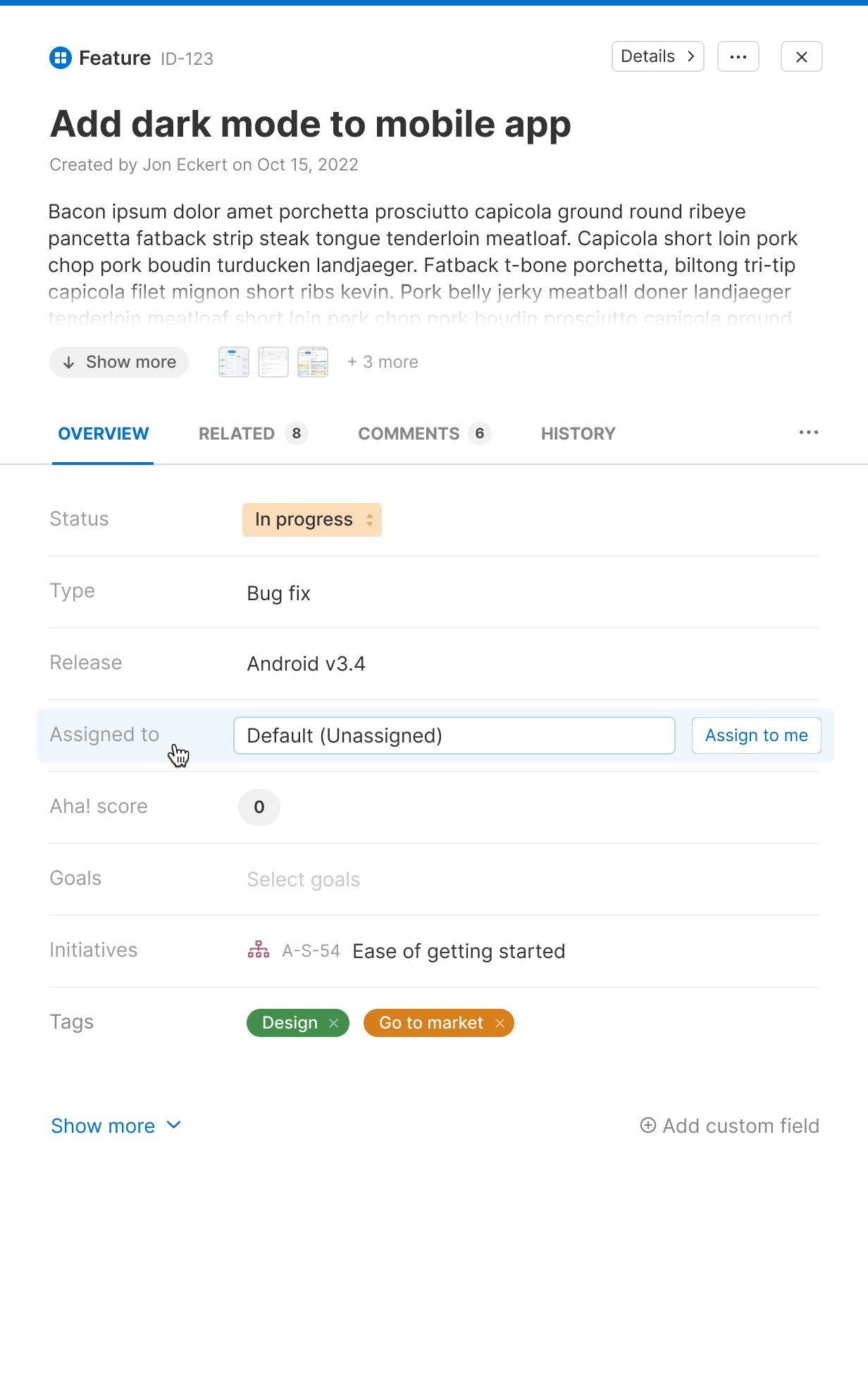 High fidelity mockup of the new "drawer" design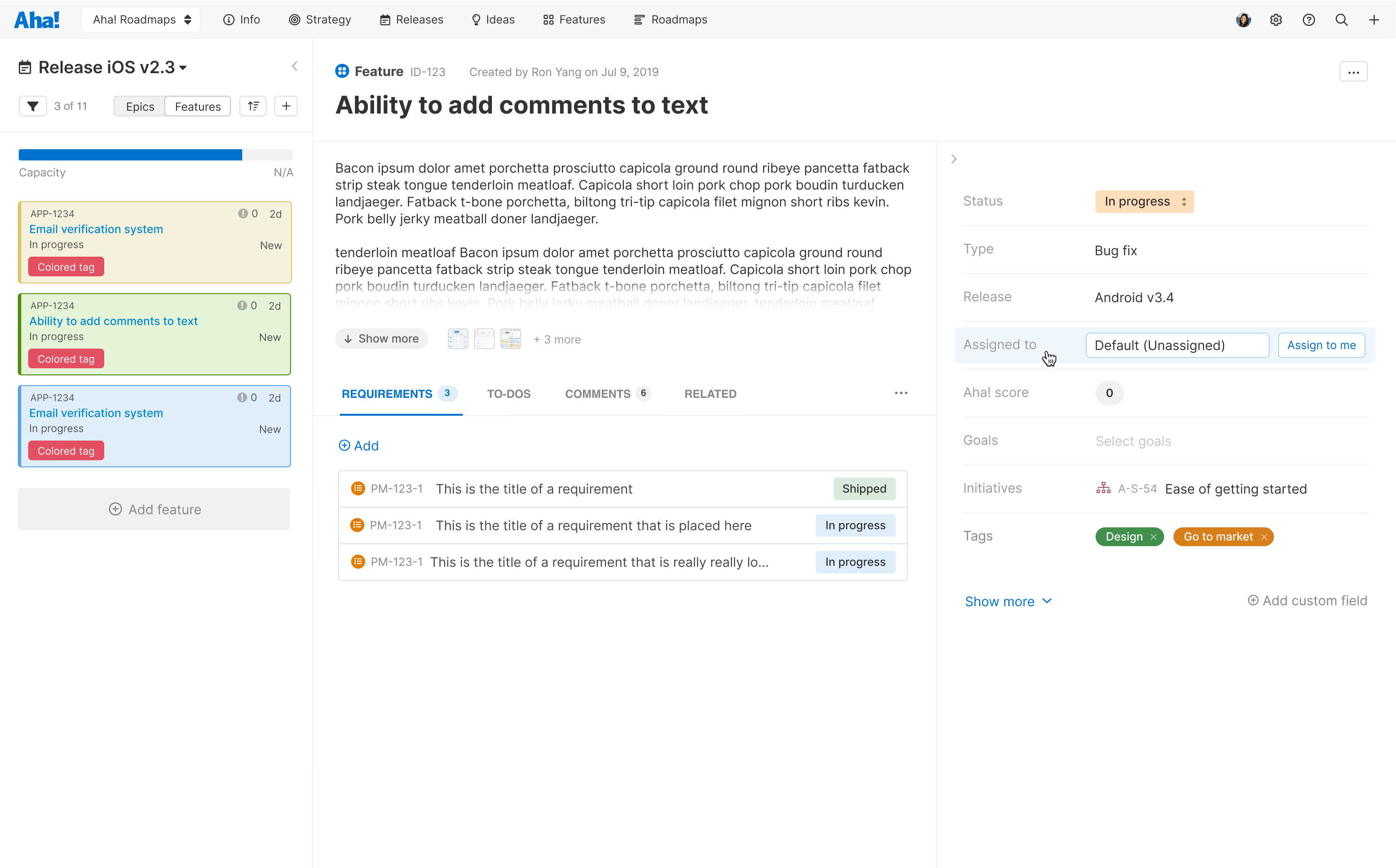 High fidelity mockup of the new full-screen "details view" design
To make things even more challenging, while this redesign was happening, there was an application-wide font change going on. Our icon library was also being updated. This led to many, many versions of the same design as we validated how the new font and icons would fit with the redesigned record detail views.
Additional Records
Once we had a basic framework in place, it was time to apply it to the many different records in the product. Each record had distinct data that needed to be manually designed. Thankfully, our ultra-modular design was able to handle the many needs of all of the records.